Enhance your Comfort and Increase Energy Efficiency
The Perfect Insulation Solution for Your Attic
Top it off in style!
Spreadwell is one of Ireland's leading roof attic insulation experts, offering a range of highly effective products designed to enhance the comfort and energy efficiency of your home or business. Whether you wish to insulate your attic, optimise your space with an attic conversion, or control heat and humidity in commercial settings, our tailored options are the perfect insulation solution.
Maximise the energy efficiency of your home with quality roof attic insulation. Up to 25% of heat loss occurs through the roof, but our insulation systems act as a protective barrier, preventing heat from escaping during colder months and keeping your home cooler in the summer. With a fast and affordable installation process you can experience immediate benefits, including reduced heating bills and improved comfort.
The right option—always
Every attic is different, so we have developed a range of solutions to effectively solve each individual scenario.
Earthwool Attic Insulation: Embrace Cozy Comfort—Our Earthwool Attic Insulation is an excellent choice for enhancing the thermal efficiency of your attic space. This insulation type acts like a cozy blanket for your home, providing effective insulation by creating a barrier against heat transfer. It is easy to install, remarkably cost-effective, and delivers immediate benefits.
Introducing Earthwool and CosyWool
Choose from our two high-quality attic insulation options: Earthwool and CosyWool. Earthwool, by Knauf Insulation, consists of 80% recycled glass and an eco-friendly binder made with ECOSE Technology.
It delivers exceptional thermal performance, sound absorption, and air quality compliance. CosyWool, composed of 75% sheeps' wool and 25% recycled polyester, offers superior insulation and moisture regulation.
Both options are odourless, mould-resistant, and contribute to a sustainable environment.
Retrofitted Roof Insulation: Optimise Attic Conversions and Beyond—Retrofitted Roof Insulation is specifically designed for attics where accessing the inside of the rafters from inside the house is challenging or impossible. This insulation solution offers multiple benefits, including enhanced thermal efficiency, improved structural integrity, and the ability to give your roof a facelift. Ideal for attic conversions, lean-to roofs, and extensions, our retrofit insulation ensures minimal disruption to your daily routine, as all the work is done outside your home.
What are the benefits of Retrofitting Roof Insulation?
Superior Thermal Performance: Attic insulation plays a vital role in preventing heat loss and maintaining a comfortable indoor temperature. By effectively insulating your attic, you can reduce energy consumption and lower heating and cooling costs. Our professional insulation techniques ensure that your attic is well-insulated, creating a thermal barrier that keeps the desired temperature intact year-round. Say goodbye to chilly winters and sweltering summers with our top-quality attic insulation solutions.
Enhanced Energy Efficiency: A properly insulated attic not only keeps your home comfortable but also contributes to energy efficiency. Our insulation materials and methods are designed to minimise heat transfer, preventing thermal bridging and reducing energy waste. By investing in attic insulation, you can make a significant impact on reducing your carbon footprint and creating a more sustainable living environment for yourself and future generations.
Improved Indoor Air Quality: Attic insulation not only provides thermal benefits but also contributes to better indoor air quality. Our insulation materials act as a barrier against external pollutants, preventing them from infiltrating your living spaces. This helps create a healthier and cleaner environment for you and your family to breathe easily and comfortably.
Noise Reduction: In addition its thermal benefits, attic insulation also helps reduce noise transmission from the outside. Our insulation materials have excellent soundproofing properties, effectively minimising the impact of external noise sources such as traffic, neighbours, or other disturbances. Enjoy a quieter and more peaceful living environment with our professional attic insulation solutions.
Condensation and Moisture Control: Moisture-related issues such as condensation can lead to mould growth, structural damage, and compromised indoor air quality. Our attic insulation services include moisture control measures that effectively prevent condensation buildup and protect your home. By creating a moisture barrier, our insulation materials keep your attic dry and safeguard your property against potential damage.
Spray Foam Attic Insulation: Sealing Efficiency in Compact Spaces—For attics with limited space or hard-to-reach areas, our Spray Foam Attic Insulation is the ideal solution. This advanced insulation method involves applying spray foam that expands and fills gaps, creating a seamless, airtight barrier. Spray foam insulation not only provides superior thermal performance but also effectively seals your attic, preventing air leaks and reducing noise transmission. Say goodbye to uncomfortable drafts and hello to improved energy efficiency.
Spray Foam Attic Insulation: An efficient and effective solution
Are high energy bills and discomfort due to air leakage plaguing your home? Spray foam attic insulation can solve these issues. By creating an airtight barrier, it seals holes and cracks to prevent heat loss and drafts. Our ENERTITE® spray foam insulation is environmentally friendly and provides a sealed thermal and airtight layer, reducing noise pollution and creating a comfortable indoor environment.
ENERTITE® spray foam allows attic ventilation while preventing moisture buildup. It requires a thinner layer than traditional insulation materials, maximising space and increasing insulation effectiveness.
Our team provides you with a compliant, professional, and hassle-free installation of ENERTITE® spray foam. Most attics can be completed in 1-2 days. Once installed, the insulation requires no maintenance and lasts the lifetime of the building.
ENERTITE® open cell spray foam has a thermal conductivity of 0.037 W/mk, meeting U-value and airtightness requirements. It manages moisture migration and provides fire resistance and sound absorption. Certified by ETA, BBA, and pending NSAI approval, ENERTITE® is a reliable choice.
Tailored solutions are available for insulation between rafters or on breathable roofing felts, meeting building regulations. Proper ventilation is ensured through counter battens or rafter slides.
Invest in energy efficiency and home comfort with ENERTITE® spray foam attic insulation. Contact us for a full consultation and discover the benefits of this superior solution.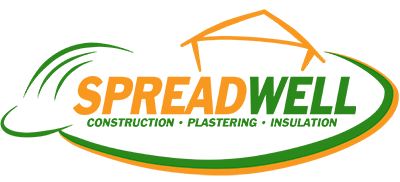 SEAI Grants
Exciting news! If you qualify for an SEAI grant, we have an exclusive offer for you. We deduct the value of your grant from your bill immediately, saving you money right from the start. It's our way of making the conversion process even more accessible and rewarding for you.
Top up — up top!
Ensure your attic meets SEAI regulations by checking its insulation depth. The current standard requires a minimum depth of 300mm or 12". If your existing insulation falls short, topping it up is essential to achieve optimal thermal performance and energy savings.
Our expert team handles the entire installation process with efficiency and care. We insulate your roof attic, including pipes and water tanks, and ensure proper draft-proofing. Our non-toxic insulation allows you to remain in your home during the process, while we minimise noise and dust. Experience the benefits of a well-insulated attic without disruption.
Take a step towards a more energy-efficient and comfortable home by investing in roof attic insulation. Contact us today for a detailed consultation and start saving on your energy bills—while enjoying a cosier living space.