Spreadwell Plastering Services
For a perfect finish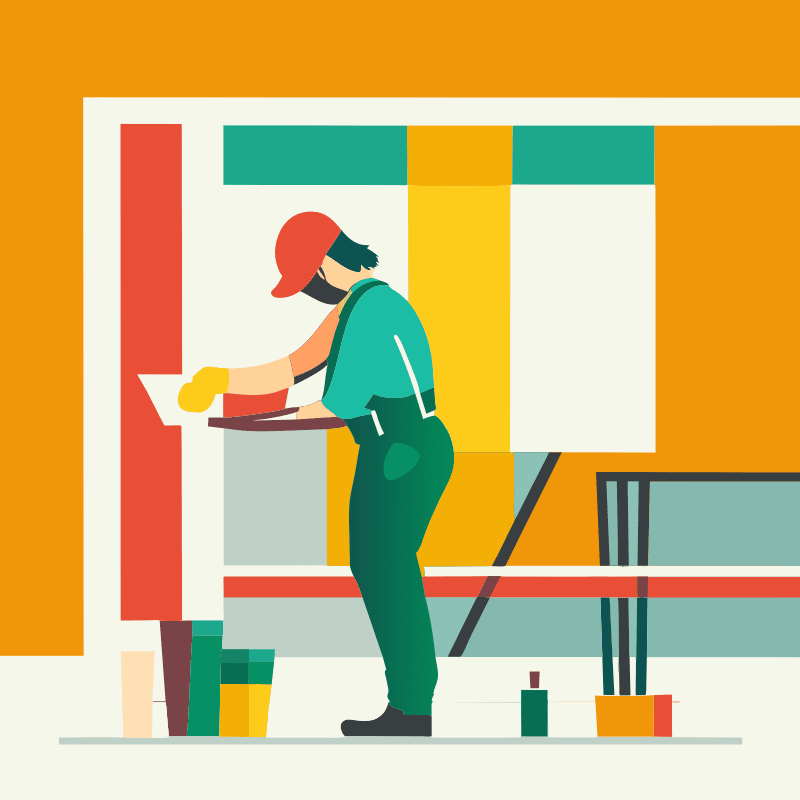 The Plastering Specialists
Spreadwell's comprehensive plastering services are where craftsmanship meets creativity, transforming your living spaces into visual masterpieces. With decades of experience in the construction and renovation industry, we take pride in our specialist plastering solutions for walls, ceilings, and partitions to elevate the aesthetics and functionality of your property.
Our expertise doesn't stop at indoor spaces – we bring the same level of craftsmanship and attention to detail to your exterior walls. Whether it's a residential facade, commercial building, or any outdoor structure, our skilled plasterers are equipped to transform the external appearance with finesse and durability.
Interior Plastering
Enhance the look and feel of your walls with our expert wall plastering services. Whether you desire a smooth finish for a modern touch, or textured designs to add character, our skilled plasterers will bring your ideas to life. From repairs to renovations, we ensure every wall is to your exact requirements and reflects your unique style.
Transform your ceilings into captivating features with our professional ceiling plastering. From elegant designs to seamless finishes, we create ceilings that look stunning, adding depth and sophistication to your rooms.
Finally, craft functional and stylish spaces with our partition plastering services. Whether you're looking to create separate areas in a room or redefine the layout of your space, our partitions offer comfort, convenience—and privacy—as they enhance the overall aesthetics of your home or business premises.
Exterior Plastering
Give your property's exterior a fresh and inviting look with our façade enhancement services. Our exterior plastering solutions rejuvenate the façade, offering a protective and stylish finish that withstands the elements while showcasing your property's unique charm.
Create a lasting impression with beautifully plastered boundary walls. Our expert team ensures that these walls not only provide security but also become a seamless extension of your property's aesthetics.
From garden walls to outdoor seating areas, our exterior plastering services add a touch of elegance to every outdoor structure. We work with precision to create finishes that enhance the overall appeal of your property's exterior.
Why choose Spreadwell?
Spreadwell's commitment to excellence extends to exterior plastering. We utilise high-quality materials and proven techniques to ensure that exterior plastering services deliver exceptional results that last through changing weather conditions. Exterior walls are exposed to harsh elements, and our plastering solutions are designed to provide effective weather resistance. Our finishes not only protect your property but also maintain their appearance over time.
Our plastering services not only enhance the visual appeal of your property but also contribute to its overall value. Whether you're renovating, remodelling, or starting from scratch, our plastering solutions add a touch of sophistication to your living spaces.
With decades of experience, our skilled plasterers deliver flawless finishes that exceed your expectations. We pay attention to every detail, ensuring a smooth and even surface that sets the foundation for a polished final look.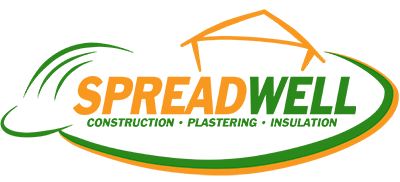 SEAI Grants
Exciting news! If you qualify for an SEAI grant, we have an exclusive offer for you. We deduct the value of your grant from your bill immediately, saving you money right from the start. It's our way of making the conversion process even more accessible and rewarding for you.
Get Started
Invite beauty and elegance into your home or commercial space with Spreadwell's plastering services. Whether it's refreshing the look of your walls, creating captivating ceilings, or designing functional partitions, our team is dedicated to realising your vision.
Contact us today to schedule a consultation. With Spreadwell, you can bring a new level of elegance to your property's indoor and outdoor spaces.