Cavity Wall Insulation Extraction
The Perfect Solution
Is your once cozy, and formerly well-insulated home now plagued by cold drafts and unexplained damp patches on your walls? If so, it's likely that your cavity wall insulation has been compromised, leading to a loss of warmth and inviting moisture-related issues into your living space.
Over time, older cavity wall insulation can settle, compact, or become defective, leaving poorly insulated areas that allow cold air to infiltrate your home. Additionally, damaged insulation encourages the infiltration of water into your walls, leading to persistent dampness and mould growth. But fear not, as Spreadwell provides effective solutions that restore your home's comfort.
Our comprehensive cavity wall insulation extraction process is designed to address the damage and deliver lasting results. Our skilled team removes the faulty insulation and replaces it with brand new, high-quality material. Say goodbye to the discomfort and inconvenience caused by compromised insulation and welcome back the warmth and coziness you deserve.
Why choose to extract Cavity Wall Insulation?
There are several good reasons why you should choose to remove old Cavity Wall Insulation with Spreadwell's Cavity Wall Insulation Extraction process.
Reverse Damage: Our extraction process tackles the root cause of the problem by eliminating damaged insulation. We carefully remove the faulty material, ensuring it doesn't compromise your home's integrity any longer. By replacing it with new and effective insulation, we restore the thermal efficiency of your walls and prevent further heat loss.

Combat Dampness: Damaged cavity wall insulation often leads to persistent dampness, creating an unwelcoming environment and posing health risks. Our extraction process not only removes the defective insulation but also addresses the underlying moisture-related issues. By doing so, we safeguard your home against dampness, preventing its damaging effects and preserving the structural integrity of your walls.

Expertise and Care: Spreadwell takes great pride in our expertise and commitment to delivering exceptional service. Our skilled professionals have extensive experience in cavity wall insulation extraction. With our meticulous approach and attention to detail, we ensure a seamless process that minimises disruption to your daily life.

Long-lasting Results: Our goal is to provide you with a solution that stands the test of time. By removing the damaged insulation and replacing it with top-grade materials, we ensure long- lasting performance and enhanced thermal efficiency. Enjoy a comfortable and energy-efficient home for years to come.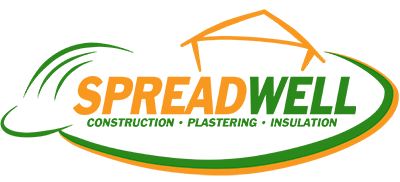 SEAI Grants
Exciting news! If you qualify for an SEAI grant, we have an exclusive offer for you. We deduct the value of your grant from your bill immediately, saving you money right from the start. It's our way of making the conversion process even more accessible and rewarding for you.
The first steps towards comfort
To take the first step towards reclaiming comfort and addressing the issues caused by damaged cavity wall insulation, book a consultation with our experts today. We will assess your situation, discuss your specific needs, and provide tailored recommendations for your home.
Reclaim comfort and banish dampness! Don't let damaged cavity wall insulation continue to affect your home's comfort and well-being. Contact Spreadwell to let our experts restore warmth, combat dampness, and provide effective solutions for your insulation needs. Say goodbye to the cold drafts and damp patches, and welcome back the cozy, dry, and comfortable living space you deserve. Talk with to us today!